4 Things You Need to Know About Medical Credentialing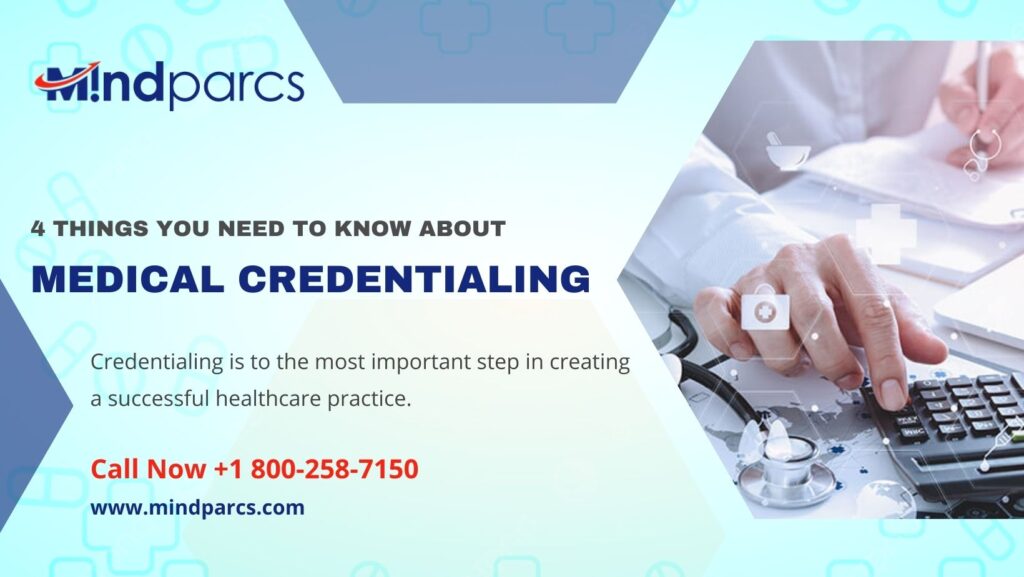 Credentialing is to the most important step in creating a successful healthcare practice. Credentialing, to simplify, is the process of verifying that a healthcare provider has the credentials and is qualified to provide medical services. The process includes but is not limited to checking that providers have the required education, training, residency, licenses, and specialty certificates to perform the job. Credentialing is a major part of successful medical practice because it protects patients, prevents revenue loss, and increases patient confidence by ensuring that all healthcare workers are held to the same standard. Whether you have an established practice and a patient base or you are looking to set up a new practice, here are some things you need to know about credentialing to help your practice thrive and get paid for the services you provide.
Here are the 4 Things You Need to Know:
1. Accurate & Complete Documentation is a Necessity
The most common mistake made during the credentialing process is a lack of attention to detail. Credentialing requires an extensive amount of paperwork that must be filled out completely and accurately. Omitting information or entering data incorrectly will delay the credentialing process for weeks and sometime months and can ultimately result in application rejection. Being Accurate is key and getting it right the first time means a quicker approval.
Many healthcare organizations and providers create credentialing programs or use a service that meets the minimum set of credentialing requirements as called for by the National Committee for Quality Assurance (NCQA). In accordance with these requirements, you should collect data and organize the paperwork so that in the event of a denial or an audit, you have the necessary documentation and proof of due diligence.
2. Patient Confidence begins with Credentialing
Organizational and provider credentialing provides quality assurance to the medical industry. Hospitals and clinics can be confident that the staff they hire will provide quality care according to the standards required of them due to the credentialing process. Practitioners benefit from medical credentialing because once they are enrolled with multiple insurance companies, they can expand the number of patients who have access to them via the network of insurance plans. Finally, patients get the greatest benefit of all and that is the knowledge that the medical industry is maintaining rigorous standards and ensuring that they receive the highest quality care from their healthcare providers.
One of the most important purposes of medical credentialing is to assure patients their medical care team members are qualified and competent to care for their needs. Through credentialing, patients can be assured that there has been an complete and thorough review of their healthcare provider's merit and experience. This allows patients to have confidence and trust in their choice of a healthcare provider. Healthcare organizations and providers understand that providing care for patients is a privilege, and this privilege goes hand in hand with being properly credentialed.
3. Timely Credentialing Protects Against Revenue & Patient Loss
The Credentialing and enrollment process provides the starting point for your practice's revenue cycle. You need to be credentialed to treat patients and you will need to be enrolled with insurance companies to get payment. Delays or lapses in this process will cause reimbursement to be delayed or even denied, which can have a significant impact on your cash flow.
Credentialing is a foundational element of the Revenue Cycle Management and billing process because all reimbursement depends on it. New providers must wait until their credentialing is complete before they can start seeing patients and billing their services. If a provider is currently practicing and allows their credentials to lapse, they will not be eligible for reimbursement from insurance companies until their credentials have been verified and approved. Staff can prevent claim denials due to credentialing and other harm to your revenue cycle through accurate and timely credentialing. By avoiding mistakes and completing the credentialing and recredentialing processes as quickly as possible, you can achieve revenue integrity and receive optimal reimbursement for the services you provide.
4. Start Early & Constantly Follow Up!
Credentialing is a process that you must not let go by the waistline! The credentialing process usually takes between 90 to 120 days to complete and sometimes longer You can expedite the process by making sure that your paperwork is complete, correct and thoroughly filled out along with providing all required and supporting documentation.
Once your credentialing paperwork has been submitted, following up with the payers throughout the process is key to getting your application approved. The only way to know the status of your application is to follow up on a regular basis and this is where a true partnership with a business such as MindParcs, Inc., a Professional Medical Billing Company, can handle the entire credentialing process. Incorporating follow-up into your weekly schedule is key, and we do not stop until your application is approved, and enrollment is secured.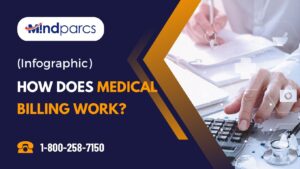 Blogs
(Infographic) How Does Medical Billing Work? Share This Post More To Explore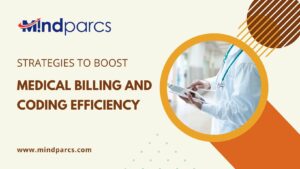 Blogs
(Infographics) Strategies to Boost Medical Billing and Coding Efficiency Share This Post More To Explore